An Award-Winning Kitchen Remodeling Company Serving Ada, MI, Homeowners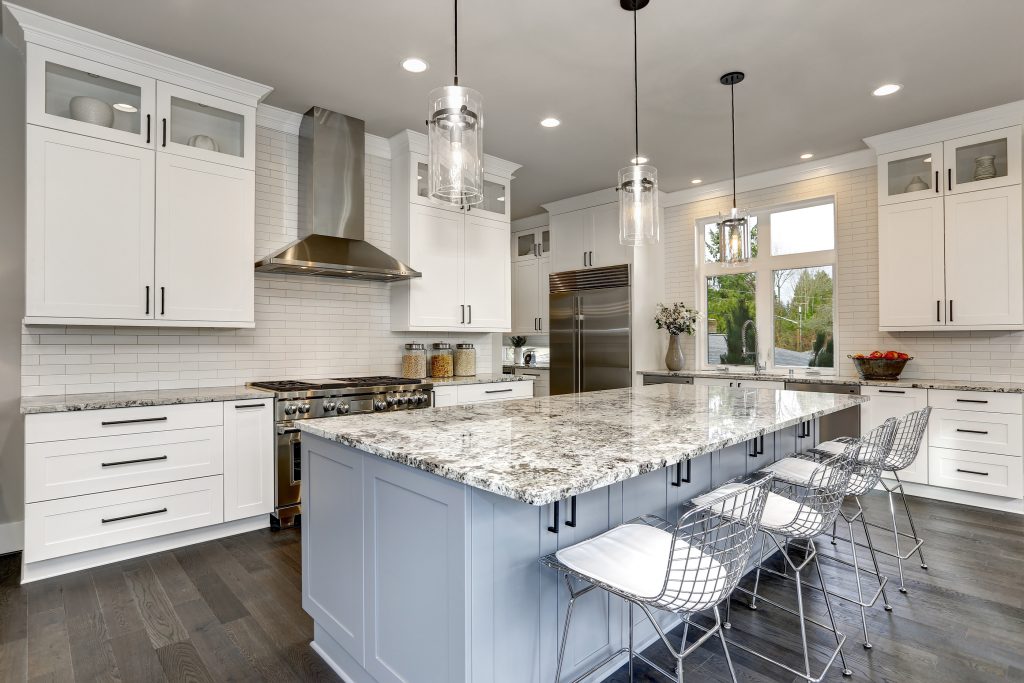 Whether you're cooking meals for yourself, preparing special family recipes with your children, or keeping your guests fed and entertained, your home's kitchen plays an important role in your home. However, it's hard to do any of these activities if your kitchen has an outdated design and appliances. For a kitchen that is fully functional, aesthetically pleasing, and tailored to your needs, turn to the experts at HWC Home Works. Proudly serving Ada, Michigan, residents, we've been the go-to home remodeling company for homeowners wanting premium services, such as kitchen remodeling, since our founding in 1985. Our years of experience and outstanding remodeling services have helped us earn an A+ rating from the Better Business Bureau as well as numerous awards, including the Guild Quality Guildmaster Award.
Benefits of a Kitchen Remodel
There are many ways our kitchen remodeling services can benefit your cooking space, such as:
A Potential Dip in Utility Costs
Out-of-date appliances, fixtures, and lighting may require more energy and water to run, which can result in you overpaying for these utilities. By remodeling your kitchen to include water- and energy-efficient upgrades, you may notice lower utility costs over time.
Boosted Home Value
A newly remodeled kitchen is a great way to increase the value of your home if the time comes to sell it. That's because there are few things more attractive to potential buyers that an updated kitchen with new appliances and fresh cabinetry and flooring.
Less Time Cooking
We all know a watched pot never boils, but why is it taking so long to boil? If you're using outdated stoves, ovens, refrigerators, microwaves, or more, you could end up spending way too much time preparing even the simplest of meals. Water could take longer to boil, food could be difficult to keep cold, and re-heating leftovers could be frustrating. A fresh kitchen remodel with state-of-the-art technology could mean spending less time cooking and more time enjoying your meal.
Professional Kitchen Remodels From an Experienced Company
Whether you're trying to save time in the kitchen or create a more energy-efficient cooking space, HWC Home Works has a kitchen remodel service that is a perfect fit for you. Our list of services include:
Full Kitchen Replacement & Gutting
Sometimes it's best to start from scratch in order to get the kitchen of your dreams. Luckily our team of highly skilled kitchen remodelers is perfectly capable of replacing all of your kitchen's elements, such as its appliances, cabinetry, flooring, and lighting, to bring you the upgraded kitchen you desire.
Cabinet Refacing
If you're looking for a simpler, more cost-effective kitchen renovation that can give your kitchen a fresh look, cabinet refacing could be the right option for you. Re-facing your cabinets means you can give them an updated appearance without removing or replacing them, saving both time and money.
Countertop Installation
Another simple way to spruce up the look of your kitchen is to opt for a countertop installation. We proudly offer stylish countertops in a variety of colors and materials, including:
Granite
Quartz
Laminate
Solid surface material
Let's Get Started!
To learn more about why Ada, MI, homeowners trust us to be their go-to kitchen-remodeling company, contact HWC Home Works today to schedule a consultation.