A Tub-to-Shower Conversion Is a Simple Way to Upgrade the Bathroom of Your Ada, MI, Home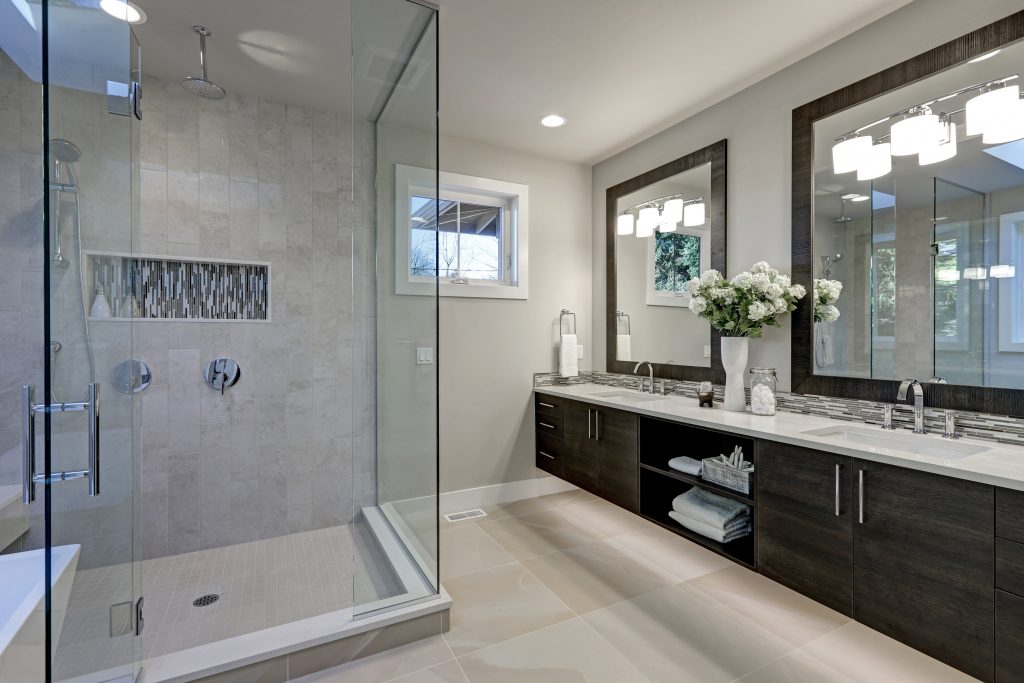 Are you looking for a simple and speedy way to upgrade your bathroom? If so, a tub-to-shower conversion from HWC Home Works can be exactly what you need. For more than 30 years, we've been the home remodeling company homeowners trust to bring their dream bathrooms to life. Proudly serving Ada, Michigan, residents, we boast an outstanding team of remodelers who can complete your tub-to-shower conversion in as little as one day. Our unmatched services have helped us earn an A+ rating from the Better Business Bureau as well as multiple awards, including the Guild Quality Guildmaster Award.
The Perks of a Tub-to-Shower Conversion
There are many benefits to choosing a tub-to-shower conversion, including:
Enhanced Safety
One of the most common causes of injury among homeowners is falling in the bathroom. By converting your tub to a low or no-threshold walk-in shower, you're eliminating the risk of tripping over a high ledge to enter and exit the bathing area. To further improve safety, our remodelers can add special features such as grab bars and seating.
A More Spacious Bathroom
Converting your tub to a walk-in shower can make your bathroom appear bigger. It can also create more space to bathe, which can be helpful for individuals who struggle with mobility or are older.
Customization
All of our showers are highly customizable and are available in a variety of colors, with wall surrounds and unique fixtures.
Get Started Today!
To learn more about how our tub-to-shower conversions can transform your Ada, MI, bathroom, contact HWC Home Works today to schedule a free consultation.