Professional Kitchen Remodeling Contractor Serving Byron Center, MI, Homeowners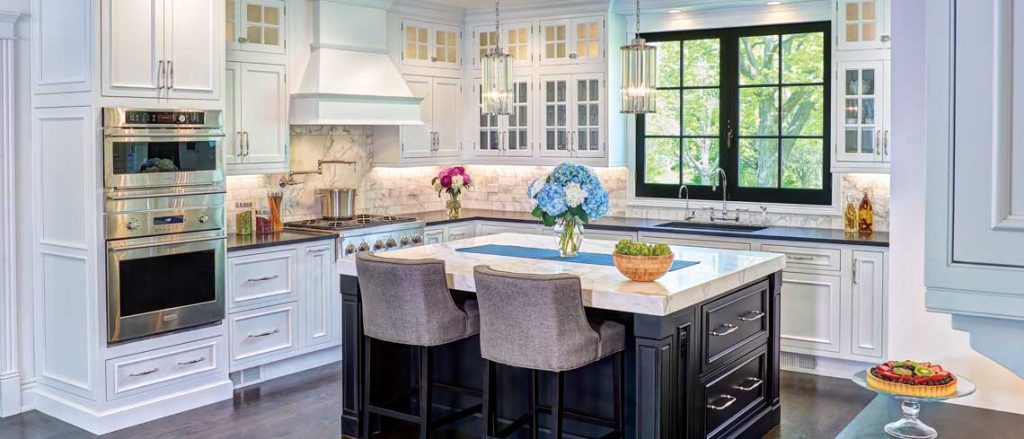 Your home's kitchen is one of its most used spaces. It's the place to entertain guests, cook for family, and make your favorite meals just for you. With all that in mind, wouldn't you want a kitchen that is stylish, fully functional, and tailored perfectly to your needs and lifestyle? For a kitchen designed with you in mind, contact the experts Byron Center, MI, homeowners trust—HWC Home Works! Founded in 1985, we're the local home remodeling company residents turn to for expert renovations with premium products and unmatched customer service. Our excellent work has helped us earn multiple awards over the years, including the Guild Quality Guildmaster Award, as well as a consistent A+ rating from the Better Business Bureau.
How We Can Redesign Your Kitchen
We offer the following services to remodel your kitchen to your liking:
Full Kitchen Gutting
Sometimes a simple upgrade won't do, and it's best to start from scratch. If that's the case with your kitchen renovation, our highly skilled remodelers are perfectly capable of replacing everything from the lighting to the cabinetry, the flooring, and more.
Cabinet Refacing
A simple, and cost-effective way to give your kitchen's appearance a boost is with cabinet refacing. Refacing your cabinets will make them look like new without removing or replacing them.
Countertop Installation
Like refacing cabinets, installing new counters is another simple, yet cost-effective, way to give your kitchen a new look. We offer lovely countertops in a variety of colors, styles, and materials, such as:
Granite
Quartz
Laminate
Solid Surface Material
Why You Should Consider a Kitchen Remodel
There are many reasons a kitchen remodel could be the right choice for your home, such as:
A Chance to Lower Utility Costs
While remodeling your kitchen can be a huge investment, it can pay off over time, especially if your current kitchen consists of outdated fixtures. If your kitchen's lighting and appliances are older and take a long time to heat up or turn on, you could end up overpaying for water and energy. By remodeling your kitchen with water- and energy-efficient upgrades, you could see a dip in your home's utility bills.
Increased Home Value
A newly remodeled kitchen is attractive to potential homebuyers, which is good to know if you're considering selling your home in the near future. With a freshly updated kitchen, you can possibly sell your home for a higher price and speed up the selling process.
Save Time in the Kitchen
An oven that takes too long to preheat, a stovetop that struggles to stay hot, or any other slow-working appliance can make even the simplest of meals time consuming to prepare. With an upgraded kitchen with state-of-the-art technology, you'll spend less time cooking and more time actually enjoying your meal.
Take the First Step Today!
To learn more about why Byron Center, MI, homeowners turn to us for their kitchen remodeling, contact HWC Home Works today to schedule a free, no obligation consultation.