A Professional Tub-to-Shower Conversion Contractor Proudly Serving Grandville, MI, Homeowners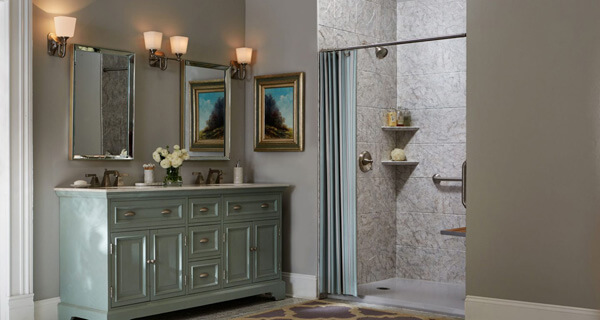 If you're someone who prefers to take showers rather than baths, the tub of your bathroom may be taking up space that could be put to better use. Or worse, it could present a safety hazard if you or anyone in your home struggles with mobility. For a safer, more spacious bathroom, a tub-to-shower conversion from HWC Home Works is exactly what you need. Proudly serving homeowners in Grandville, Michigan, we've been a trusted source of premium bathroom remodeling services, such as tub-to-shower conversions, since 1985. We boast an outstanding team of bathroom remodelers who can complete your conversion in as little as one day, so you won't have to worry about going days or weeks without a usable bathroom. Our speedy remodels and commitment to customer satisfaction have helped us earn multiple awards, including the Guild Quality Guildmaster Award. We also have kept a consistent A+ rating with the Better Business Bureau.
The Benefits of a Tub-to-Shower Conversion
There are many ways replacing your tub with a shower can boost the look and functionality of your bathroom. A bathtub-to-shower conversion can:
Make you bathroom appear bigger, especially if you opt for a walk-in shower with glass doors
Improve your bathroom's safety by eliminating the risk of tripping over a high tub ledge
Further tailor your bathroom's appearance to your liking with custom fixtures, wall surrounds, and hardware—we can also add components such as grab bars, seating, and shelving to further customize your new shower to your needs
Take the First Step Today
To get started on your tub-to-shower conversion, contact Harvey Remodeling to schedule a free consultation. We're always happy to service residents in Grandville, MI.