We Perform Tub-to-Shower Conversions in Holland, MI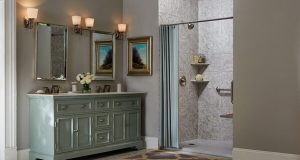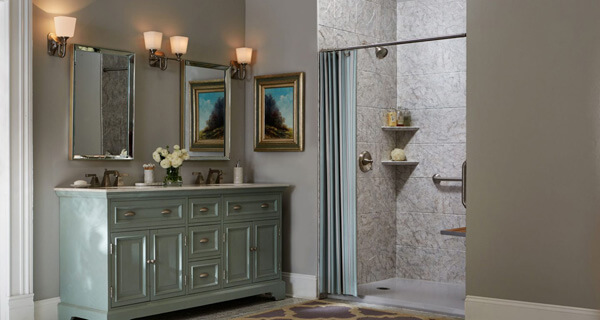 Can you remember the last time you settled into your bathtub for a long soak? Or would you rather step into your shower for a refreshing daily wash? If the latter scenario sounds more pleasant to you, why not replace your unused tub with a stylish shower? HWC Home Works Corp. can help. Since 1985, we have served Michigan homeowners by providing them with the bathrooms of their dreams. Our highly experienced team can perform a tub-to-shower conversion in your Holland home, breathing fresh life into your space. We'd be happy to get started today!
A Shower Enclosure That Embodies Your Style
When we replace outdated tubs with new showers, we want to make sure to create bathing fixtures that homeowners love. After all, if you're investing in a tub-to-shower conversion, you want to receive a shower that perfectly complements your bathroom décor and suits your unique sense of style. That's why we provide you with plenty of customization options when it comes to your new enclosure, whether you're choosing the:
Surrounds – Your shower walls give your space personality, which is why you want to make sure they look like a natural extension of your room. Want a pristine, modern space? Choose monochrome panels of white, gray, or cream. Or perhaps you'd like to add a touch of luxury to your room? Walls with intricate stone marbling patterns will do just the trick.
Doors – While a shower curtain will certainly keep water inside your shower while you bathe, finishing your new shower with glass doors will provide your room with a sleek appearance while extending the visual square footage of your bathroom. We install both sliding and pivoting glass shower doors.
Hardware – Available in a wide range of finishes and profiles that range from traditional bevels to sleek, modern lines, our collection of showerheads contains options that suit even the most disparate of homeowners.
No matter what you choose, you can rest easy knowing your new shower enclosure will maintain its beautiful appearance for years to come. That's because, when performing tub-to-shower conversions, we only use best-in-class products that resist chipping, scratching, staining, and fading.
Enhance Bathing Functionality With a Tub-to-Shower Conversion
While appearances certainly matter, we know that the primary reason you want to replace your tub with a shower is for improved functionality. Fortunately, we design our spacious shower enclosures to meet your needs by offing your choice of:
Showerheads – In addition to our traditional showerheads, we also offer a selection of rain showerheads and handheld showerheads. This allows you to fully enjoy your showering experience.
Storage accessories – Do you need a shelf to keep your soap and shampoo off of the floor? Or perhaps you need an entire shelving unit to store your expansive showering kit. Whatever your storage needs, we can make sure your new shower enclosure has room for all of your bathing gear.
Support accessories – If the thought of navigating a slippery shower floor makes you wince, then consider investing in strategic grab bars for your enclosure. These bars come in several profiles and finishes that you can personalize to match the rest of your bathroom hardware, making them a stylish source of support.
When you choose HWC Home Works Corp. to perform your tub-to-shower conversion, you'll get to meet with one of our in-house designers to tailor your new enclosure to match your décor. We'll show you 3D images of your planned upgrade before we begin construction, guaranteeing you'll absolutely love your new bathroom upgrade.
Want to learn more about the tub-to-shower conversion we can perform in your Holland, MI, home? Contact HWC Home Works Corp. today to schedule your complimentary consultation!