Our Tub-to-Shower Conversions Will Make Your Jenison, MI, Bathroom Safer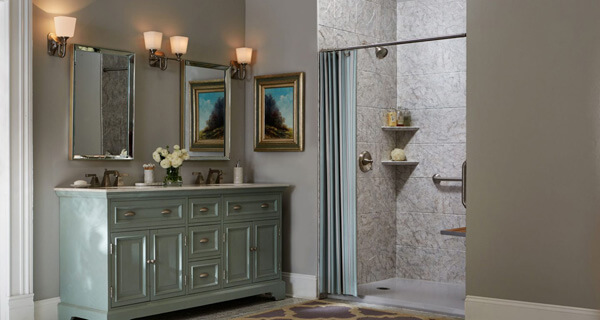 There are two types of people—those who prefer baths and those who prefer showers. If you fall into the latter category, you're probably not getting much use out of your tub and maybe feel like it's taking up too much space. Or worse, your tub could pose a safety hazard for those in your home who struggle with mobility. For a safer bathroom with more free space, turn to the experts at HWC Home Works and ask about our tub-to-shower conversions. Proudly serving Jenison, Michigan, homeowners, we've been the local home remodeling company homeowners trust for excellent services and products that will boost the look and functionality of your bathroom. During our more than 30 years in business, we've been the recipients of multiple awards thanks to our incredible work, including the Guild Quality Guildmaster Award.
How a Tub-to-Shower Conversion Can Upgrade Your Bathroom
There are many benefits to opting for a tub-to-shower conversion, including:
More space
Bathtubs can be confining and don't leave much space to move around when using them, especially if you're someone who is older or has limited mobility. However, a walk-in shower allows for much more freedom of movement and can make your bathroom appear bigger.
Improved Safety
By replacing your tub with a low- or no-threshold shower, you'll eliminate the hazard of having to step over a tall ledge to get in and out of your shower. Our expert remodelers can also add items such as grab bars and seating for an even safer shower experience.
Take the First Step
To learn more about our tub-to-shower conversions and how one can benefit your Jenison, MI, bathroom, contact HWC Home Works today to schedule a free consultation.