Professional Bathtub Remodeling Contractor Serving Rockford, MI, Homeowners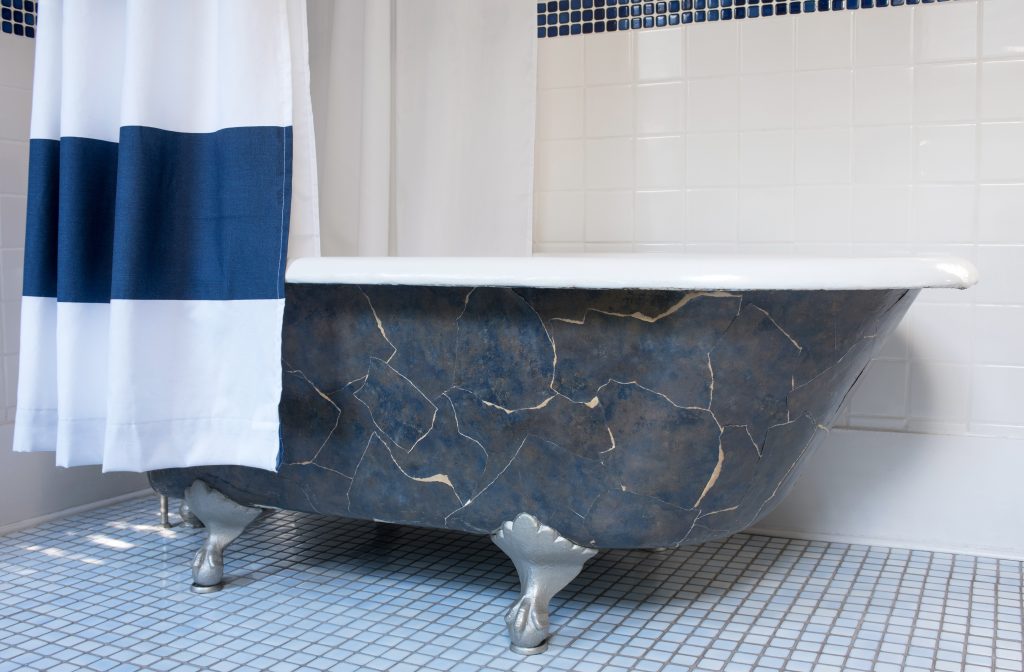 The bathroom of your Rockford, Michigan, home plays an important role in your daily routine. It's where you freshen up in the morning to prepare for the day ahead, or it could be where you unwind and wash your stress down the drain before bed. However, if your bathroom is showing signs of age with cracks and mildew, you likely don't feel clean after using it. For a bathroom that will leave you feeling clean and refreshed after use, contact the bathroom remodeling contractor homeowners trust—HWC Home Works. For more than 30 years, we've performed professional renovations that produce gorgeous bathrooms that are tailored to our clients' needs. With our unmatched products and services, it's no wonder we've earned an A+ rating from the Better Business Bureau as well as multiple awards over the years, including the Guild Quality Guildmaster Award. Our bathroom remodeling services include:
One-Day Bathroom Renovations
If you're worried a bathroom remodel could leave you without a functional bathroom for days or weeks, our one-day bathroom renovations are the perfect solution. Our team of expert remodelers can complete the following renovations in as little as one day:
Shower and Tub Replacements
Our replacement showers and tubs are infused with special coatings and finishes that make them resistant to mold, mildew, cracks, stains, and more. Additionally, our showers and tubs come in a variety of styles such as no-threshold showers or deep soaker tubs. Even better, they can be customized to virtually any color and with helpful add-ons such as grab bars and seating.
Tub-to-Shower Conversions
Our tub-to-shower conversions are a great way to free up space in your bathroom, especially if you find yourself taking showers more often than baths. Our low- and no-threshold walk-in showers can also improve the safety of your bathroom by eliminating the risk of tripping over a high ledge to get in and out of your shower.
Full Bathroom Gutting
Sometimes it might take more than a shower/tub conversion or replacement to get the bathroom you desire. If you're looking to gut your bathroom and start from scratch, we have you covered. Gutting your bathroom means tearing down all the finished material, such as flooring, walls, and the ceiling, and rebuilding. If you're looking for a bathroom remodeling service that will do the following, bathroom gutting could be the best option for you:
Address plumbing concerns
Boost insulation
Repair termite damage
Replace rotten subflooring
Seal air leaks
Custom Tile Work
Brand new tile can easily upgrade the look of your bathroom. Our bathroom tiles come in a variety of designs, so you're sure to find a style that will achieve the look you're going for. Other benefits of fresh tile include improved moisture resistance, easy maintenance, and durability.
Let's Get Started!
For a bathroom renovation that will bring your dream bathroom to life, contact HWC Home Works today. We'll be happy to schedule a free consultation to find the best bathroom remodeling service for your Rockford, MI, home.