Professional Kitchen Remodeling Contractor Serving Rockford, MI, Homeowners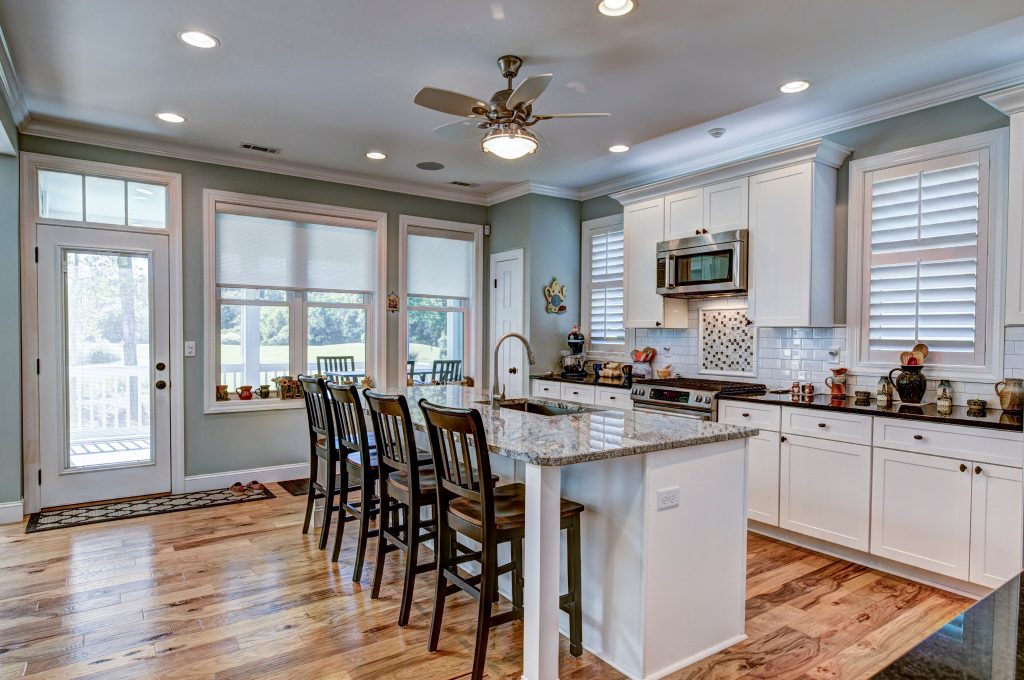 The kitchen is one of the most used spaces in your home, so wouldn't you want one that is gorgeous, fully functional, and tailored perfectly to your needs? If that sounds like a dream come true, contact the professionals at HWC Home Works, the most trusted kitchen remodeling contractor serving Rockford, Michigan, homeowners. For more than 30 years, we've been the local home remodeling company residents turn to for expert renovations with premium products and unmatched customer service. Our excellent work has helped us earn multiple awards over the years, including the Guild Quality Guildmaster Award, as well as an A+ rating from the Better Business Bureau.
Benefits of a Kitchen Remodel
There are many reasons to consider a kitchen remodel, such as:
A Chance to Save Money in the Long Run
Remodeling your kitchen can be a huge investment, but it can pay off over time. If your kitchen consists of outdated fixtures, appliances, and lighting, you may be overpaying for water and energy. By remodeling your kitchen with water- and energy-efficient upgrades, you could see a dip in your home's utility bills.
Increased Home Value
If you're looking to eventually sell your home, few things are more attractive to potential buyers than a newly remodeled kitchen. A freshly upgraded kitchen can help you sell your home for a higher price and speed up the selling process.
Save Time in the Kitchen
Using outdated appliances and technology can lead to spending too much time making even the simplest of meals. An upgraded kitchen with state-of-the-art technology can have you spending less time cooking and more time actually enjoying your meal.
What We Do
No matter your reason for remodeling your kitchen, HWC Home Works has a service that is right for you. We proudly offer the following:
Full Kitchen Gutting
Sometimes a simple upgrade won't do, and it's best to start from scratch. If that's the case with your kitchen renovation, our highly skilled remodelers are perfectly capable of gutting your kitchen and reimagining it into a space that is better suited to your culinary needs and personal aesthetic.
Cabinet Refacing
If you're not looking for full-on renovation and instead desire to simply boost the appearance of your kitchen, cabinet refacing is a great option. By refacing your cabinets, we'll be able to make them look brand-new without removing or replacing them. Refacing is also an economical choice for homeowners on a budget.
Countertop Installation
Like refacing cabinets, installing new counters is another simple, yet effective, way to spruce up the appearance of your kitchen. We offer lovely countertops in a variety of colors, styles, and materials, such as:
Granite
Quartz
Laminate
Solid Surface Material
Get Started Today!
Whether you're interested in a full-scale remodel or small way to revamp your kitchen, HWC Home Works has your back. To learn more about our services, or to book a kitchen remodel for your Rockford, MI, home, contact us today. We'll be happy to schedule a free consultation.