Trusted Bathtub Replacement Contractor Proudly Serving Wyoming, MI, Homeowners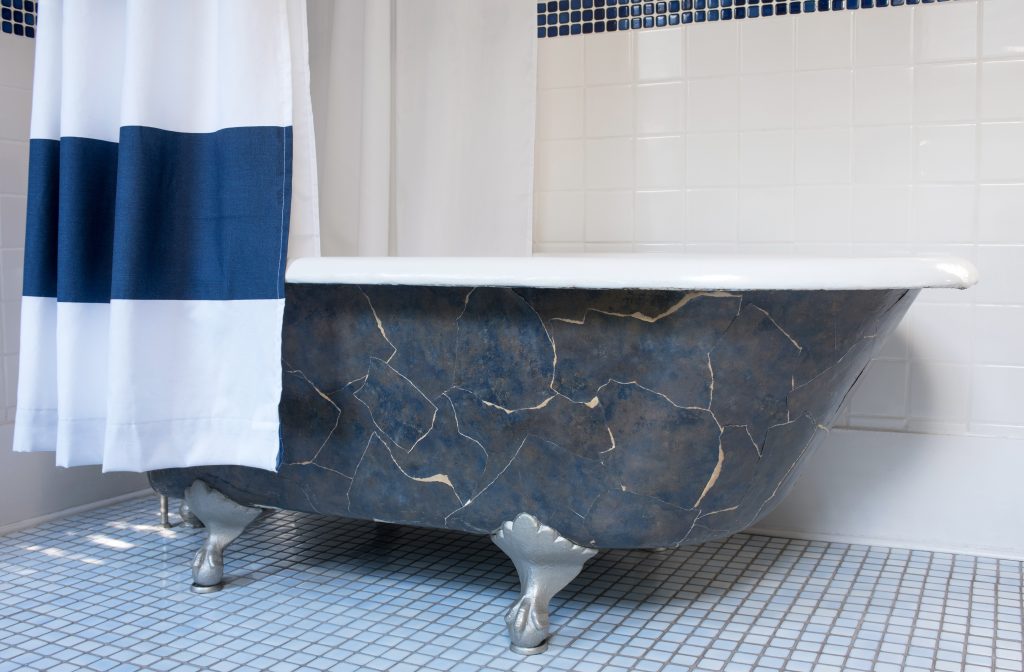 Nothing is more relaxing than soaking in a nice warm bath after a stressful day. However, if your bathtub is unsightly with obvious signs of age, you're probably not feeling very relaxed—or clean—after using it. To upgrade your bathroom with a tub you'll always look forward to using, turn to the experts at HWC Home Works and ask about our one-day bathtub replacement service. Since 1985, HWC Home Works has been the full-service remodeling company Wyoming, Michigan, homeowners trust for excellent remodeling services that boost home value and enjoyment. Our outstanding products and services have helped us earn an A+ rating from the Better Business Bureau.
Signs You Need a New Bathtub
How do you know your bathroom can benefits from a bathtub replacement? Here are some signs to look out for:
Chips
Even the tiniest chips can be a sign of serious issues with your bathtub. Any place where there is a chip, the tubs moisture barrier is compromised. Without a moisture barrier, that spot can develop rust or leaks. Chips can also be uncomfortable on your skin when you're trying to bathe.
Leaks
Leaks can cause serious damage to your foundation and can lead to the growth of mold. A way to test for leaks is to fill up your tug, plug it, and wait a few hours. Afterward, if the water level has lowered at all, you likely have a leak.
Difficulty Cleaning
If you tub is starting to look dull or you're noticing that stains are getting harder to remove, it could mean the finish on your tub is starting to wear off. This allows germs, dirt, and bacteria to seep in, creating hard-to-remove stains.
Outdated Color
Between the 1920s and 1970s it wasn't uncommon for homes to have pink, blue, or mint green bathtubs, Those colors are considered out of date now in the 21st century and can significantly hurt your home's resale value.
Our One-Day Bathtub Replacements
At HWC Home Works, we boast an experienced team of bathroom remodelers who can complete your bathtub installation in as little as one day. And because a speedy bathtub replacement shouldn't come at the expense of quality, we source all our products from a variety of industry-leading manufacturers such as BathWraps, Kohler, Delta, and more.
Thanks to our work with these providers, we offer tubs that are highly customizable and engineered with special finishes that are resistant to rust, cracks, stains, mold, and mildew.
Our bathtub replacement style options include:
Alcove tubs
Freestanding tubs
Drop-in tubs
Undermount tubs
Corner tubs
Overflow tubs
To be sure your new tub will fit the look of your bathroom, our designers will create a 3D rendering of your bathtub ahead of installation.
Make Us Your Go-To Remodeler for Life
As the most trusted family-owned remodeling company serving Wyoming, MI, homeowners, we don't view our clients as merely customers—you're family! Which is why we only offer the best products and services. To learn more about our bathtub replacements or to schedule one for your home, contact HWC Home Works today, and we'll be happy to schedule a free consultation.