Bathroom Remodeling in Grand Rapids
Remodeling your bathroom can be a pleasant experience and provide that "dream come true" feeling. With HWC Homeworks Corp., you can rest easy knowing that your new bathroom project will be handled by masters of the field, from design to installation.
HWC has remodeled thousands of bathrooms throughout the greater Grand Rapids region over the last 32 years, and we've seen it all. Your bathroom should be just that…YOUR bathroom. Would you like an all-white look with simple accent colors and clean, straight lines? HWC can do that. Would you like your bathroom to be your own spa, with a jacuzzi-bath for recovering after an exhausting day on the job? HWC can do that. Or how about a future-proof, cutting-edge bathroom with Bluetooth audio, a rainfall-style shower, a Kohler Touchless toilet, and skylights? HWC can even do that.
No matter your style, your budget, or your dream, HWC can bring to life the bathroom of your dreams. From basic to bold and everything in between.
So Many Options
Where should you even begin? Gone are the days of: white ceramic tub…check, single, lower cabinet with a white, sink bowl…check, ugly, cream-colored ceiling vent…check, bathroom complete! HWC carries plumbing fixtures that can satisfy every whim. Plus, you'll find an endless array of tub-styles, showers, and even our hottest-selling product, the HWC One-Day Shower. If you are looking to go the quick & easy route. Using products from only industry-leading brands, such as Kohler, Moen, Danze, and Wolverine Brass, there is no look or feel HWC cannot achieve for you. Now with such a wide variety of products and countless designs available to you (only limited by your own imagination), how can you end up with the bathroom of your dreams? Easy, allow HWC to help you from initial consultation, to design and installation. With HWC, you have so many options.
Why Choose HWC?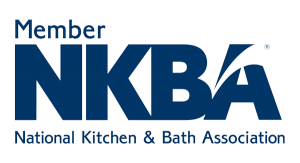 This one is easy! Over 3 decades of experience, thousands of satisfied customers, an in-house design team, our own employee-carpenters, and countless industry awards and recognitions. HWC Homeworks Corp. is Grand Rapids' #1 choice in bathroom remodeling. Since 1985, thousands of your neighbors have entrusted their bathroom project to our company and would recommend you do the same. HWC has earned its reputation through an unwavering commitment to quality, attention-to-detail, accurate price estimates, and project timelines. Another important truth (and difference-maker) is this: HWC employs its own team of trained, continually-educated carpenters. With decades of combined experience, you can rest easy knowing that your project is in the hands of masterful craftsmen. Plus, you'll never hear us say, "It's going to cost another $4,000 and take two additional weeks!" HWC ALWAYS completes projects on-time and on-budget (it's kind of something we brag about)! Call us or click here to schedule your free, in-home consultation, or visit either of our showrooms.