Tired of your Bathroom? One-Day Bath Conversions are our specialty…and they're on sale, now!
HWC Homeworks Corp. has no equal in experience or professionalism when it comes to One-Day Bathroom conversions, kitchen, bathroom and basement remodeling or countertop replacements. Plus, HWC always delivers true value, quality installations and beginning-to-end customer-satisfaction. HWC does strive to become Your Remodeler for Life and that only happens when you are completely satisfied.
With that in mind, from time-to-time, HWC offers special promotions and financing offers that could save you hundreds, even thousands of dollars. Click any of the images below to see our current offers, and act fast, our sales don't last forever and are not always available.
And when you're ready, call us or click here to schedule your free, in-home consultation, or visit either of our showrooms.
More Reasons to Choose HWC
HWC Home Works Corporation really does offer the complete package of unmatched quality, professional service, master craftsmanship and value. Here are just a few more reasons to entrust your project to HWC…
One-Day Showers Low Price Guarantee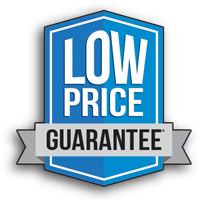 This one is easy. You won't find a lower price on a like* One-Day Bathroom conversion package at any big box store or national chain, period! Save yourself time and money by calling us or click here to schedule your free, in-home consultation, or visit either of our showrooms.
* Low-Price Guarantee applies to like acrylic, One-Day Bathroom conversion packages. HWC must be provided the opportunity to beat competitor's price and must be provided with a detailed, written price-quote from a recognized competing competitor. All prior sales and currently estimated projects are excluded. See us for complete details.
Reputation
Remodeling your home can be the joyful culmination of a longtime dream. Or, it can be a stressful, overwhelming experience. Who you choose to handle your project is critical! HWC has earned it reputation through an unwavering commitment to quality, attention-to-detail, accurate price estimates and estimated project timelines. With supply chain issues and the occasional manufacturer's delay, things are a bit trickier now. However, HWC remains in regular communication with our customers and will keep you up to date on your project! Thousands of your neighbors would recommend HWC for your next project!
Employee Carpenters
This fact is critical! HWC employs its own team of trained, continually-educated carpenters. With decades of combined experience, you can rest easy knowing that your project is in the hands of masterful craftsmen.
On-Time & On Budget
"It's going to cost another $8,000 and take between one day and ten years to complete your project!" is something you'll never hear an HWC representative say. To the best of our abilities, we complete projects on-time and always on-budget (it's kind of something we brag about)! Sure, the world is a bit crazy now with some material and product shortages, and yes that sometimes affect our schedules, but we will always let you know where we are on orders and installation schedules.
One-Stop Shop
We cannot overemphasize the importance of having one team work with you from beginning to end! From the initial, free consultation to the final handshake, you will work ONLY with HWC staff. You'll only need one phone number to reach the "right" person.