Gorgeous Backsplash Installation Service for Grand Rapids, MI, Homeowners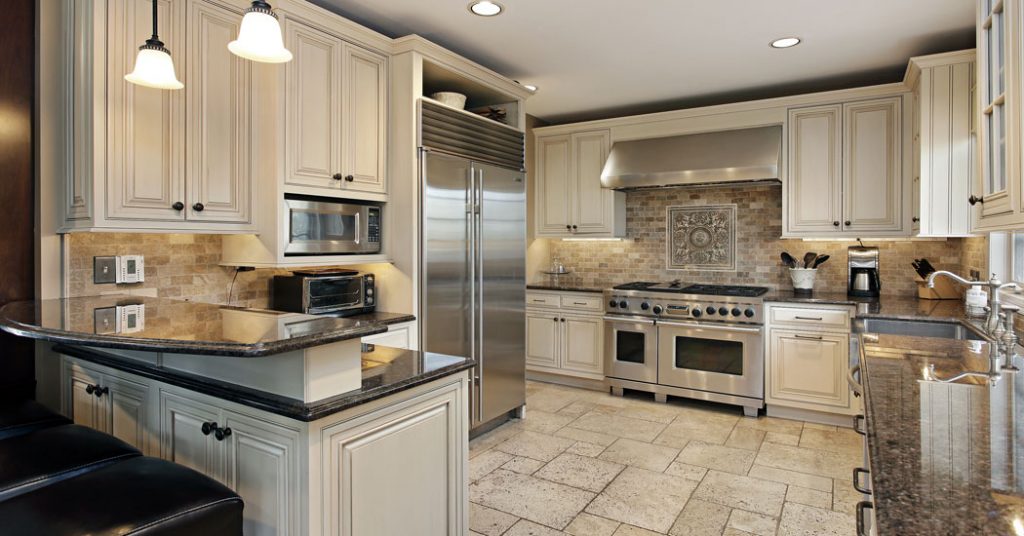 Are you looking for a cost-effective way to give your kitchen a bold new look without making too many changes? If so, turn to the experts at HWC Home Works and ask about our custom backsplash installations. Since our founding in 1985, we've been the remodeling company Grand Rapids, Michigan, homeowners trust for premium remodeling services, including backsplash installations. Our outstanding work, highly skilled remodelers, and splendid customer service have helped us earn an A+ rating from the Better Business Bureau as well numerous awards, including the prestigious Guild Quality Guildmaster Award.
How a Backsplash Can Benefit Your Kitchen
Backsplashes protect the wall above your stove or sink from unsightly stains that are difficult to remove, such as grease stains or water spots. They can also protect against water damage, which often occurs when moisture comes in contact with drywall. Furthermore, backsplash tiles are easy to clean—just wipe them down with a towel and household cleaner to eliminate stains, mold, and mildew.
And because performance shouldn't come at the expense of style, we offer backsplashes in a plethora of colors, designs, and aesthetically pleasing material. To enhance the appearance of your kitchen, choose a backsplash that provides an interesting contrast to the rest of the space, or opt for a backsplash that matches completely.
Take the First Step Today!
To learn more about our lovely backsplashes and why Grand Rapids homeowners turn to us for their backsplash installations, contact us.