The Experienced Bathroom & Kitchen Remodeling Company Proudly Serving Walker, MI, Homeowners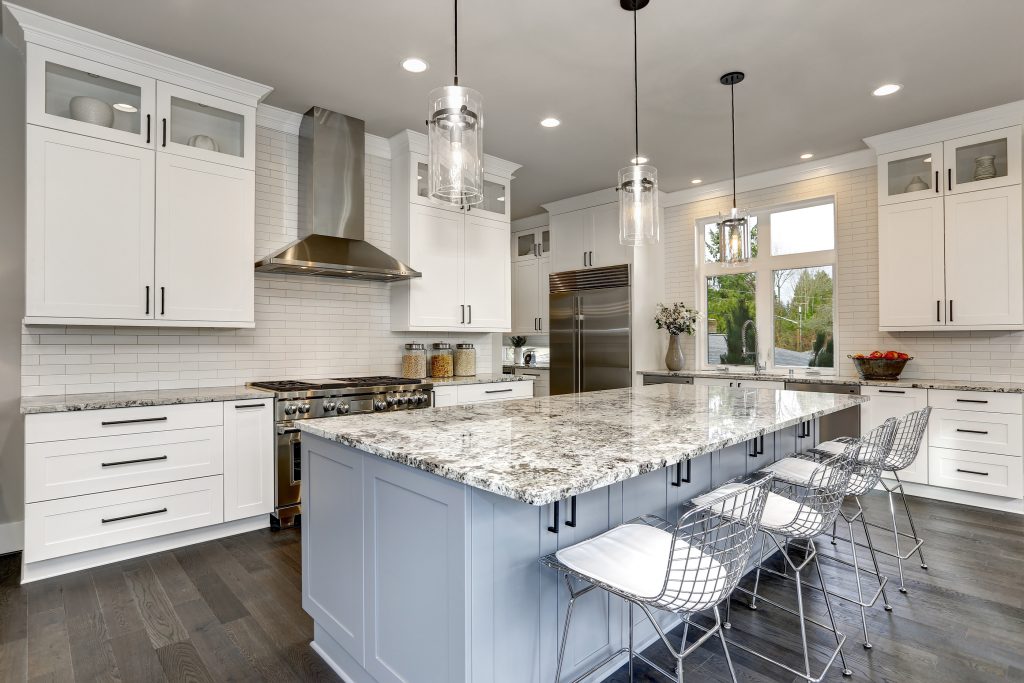 The kitchen and bathroom are the two most-used spaces in your Walker, Michigan, home, so shouldn't they be tailored to your needs and style? If your kitchen and/or bathroom has outdated appliances or you're just not a fan of its aesthetics, there is only one bathroom and kitchen remodeling contractor worth your time—HWC Home Works! Founded in 1985, we're the go-to full-service remodeling company local homeowners trust for flawless bathroom and kitchen remodels. Our outstanding team of designers and remodelers are committed to customer satisfaction, which shows in our A+ rating from the Better Business Bureau. We also boast numerous awards for our excellent work, including the Guild Quality Guildmaster Award.
Our Kitchen Remodeling Services
If you're looking to make minor adjustments, our experts can complete the following projects and more:
Backsplash installation
Cabinet refacing
Countertop installation
Flooring installation
Our remodelers can also fully revamp your kitchen by replacing everything from the lighting to the cabinetry to the flooring and so much more. And to ensure your remodeled kitchen can support its new appliances and products, our team will perform comprehensive electrical work to keep things running smoothly.
Our Bathroom Remodeling Services
Our team of adept bathroom remodelers can fully redo your bathroom's electrical and plumbing work, as well as replace everything from its tub/shower system to its cabinetry, flooring, tiles, and more. We also offer the following minor adjustments:
Custom tile work
Tub and shower replacements
Tub-to-shower conversions
Contact Us
To learn more about why Walker homeowners choose us to be their bathroom and kitchen remodeling contractor, contact HWC Home Works today to schedule a complementary consultation.