Bathroom Remodel Ideas That Can Increase Your Home's Value
Jul 15, 2021
5 Bathroom Remodel Ideas That Can Increase Your Home's Value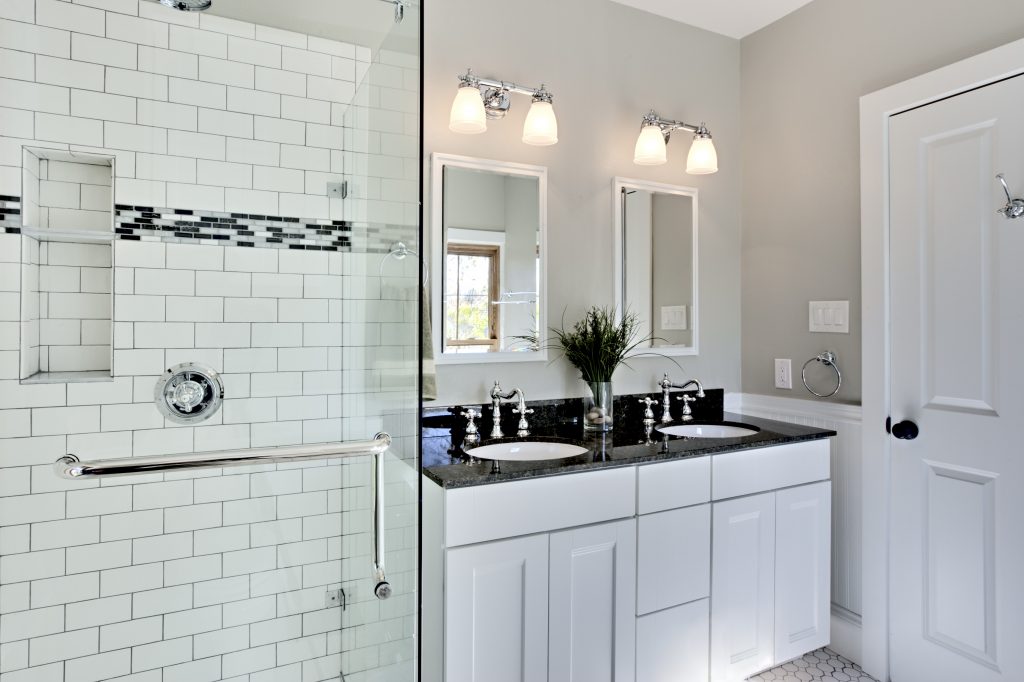 Selling your home can be stressful, especially if you're concerned about its value on the real estate market. One of the best ways to help you get top-dollar for your home is to invest in a bathroom remodel. A newly renovated bathroom is a great selling point for buyers since the bathroom is one of the most used spaces in a household. Even if you're not in a hurry to sell your home at the moment, a bathroom remodel can leave you with the bathroom of your dreams that becomes your own private oasis. If you're interested in a bathroom remodel for your home, here are some remodeling ideas to consider:
Full Bathroom Renovation
If you want to start fresh and create a completely new bathroom layout, a bathroom renovation is the way to go. A full renovation can include:
Bathtub replacement
Shower replacement
Ne wall surrounds
Upgraded vanity
New custom cabinetry
Unique color scheme
Custom fixtures
While a fresh start can be the perfect solution, a full bathroom renovation is one of the biggest investments a homeowner can make and can cost thousands of dollars. If you're not looking to invest in a full bathroom remodel, there are other ways to upgrade your bathroom and boost your home's value.
Bathroom Fixtures
Outdated fixtures can make the rest of your bathroom appear old, even if everything else is up to date. Switching plumbing fixtures from a colored enamel to white is a simple way to modernize your bathroom. Updating bathroom fixtures is also very cost effective. For example, the average cost to install a new faucet is about $235.
Paint Color
You want to make sure your bathroom is a place that potential homebuyers can envision themselves in. That can be hard to achieve if your bathroom is a jarring or outdated color such as pink or mint green—colors that were common in bathrooms built between the 1920s and 1970s. To create a timeless look, paint your bathroom in neutral colors.
Shower Replacement or Upgrade
While traditional bathrooms often include a tub-shower combo, modern trends are leaning more toward walk-in showers with glass enclosures. One of the reasons for this is that walk-in showers are safer than bathtubs, particularly for older homeowners who plan on aging in place, or residents who have issues with mobility. Walk-in showers also make bathrooms appear bigger and less cluttered.
Fresh Tile & Backsplash
A colorful pastel backsplash and tile can make your bathroom appear outdated. Nowadays, white subway tile or natural stone tile are a popular choice among homebuyers.
Bathroom Renovation Services from a Trusted Home Remodeler
Whether you're opting for a full bathroom remodel or you wish to update components like its fixtures, tile, shower, or color, the experts HWC Home Works have you covered. Since 1985, we've been the family-owned company Michigan homeowners trust for premium home remodeling solutions that increase value, functionality, and enjoyment. We source all of our bathroom products from industry-leading manufacturers such as BathWraps, Kohler, Delta, and more. Even better, our team of outstanding remodelers can complete your bathroom renovation in as little as one day. Our excellent products and services have helped us earn an A+ rating from the Better Business Bureau. To learn more about our services, contact HWC Home Works today for a free consultation.