What Does a One-Day Bathroom Remodel Encompass?
Jun 08, 2020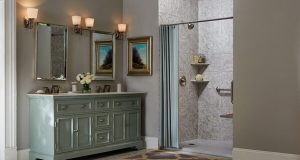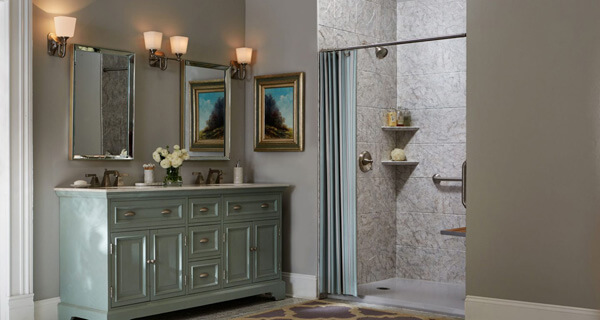 If you've put off a bath remodeling project because you don't want to lose access to this space for weeks at a time, a one-day bathroom remodel likely sounds appealing. However, you may find yourself wondering whether the project can truly meet your expectations. Will a one-day bath update give you the kind of upgrades your room needs? How will your space look when the project is done? Is it really worth it?
Answering these questions requires understanding what a one-day bathroom remodel encompasses. One-day bath projects can—and do—transform the look of a room, and they frequently improve homeowners' experiences in the space. Contractors do this in such a short period of time by making targeted upgrades to bathing fixtures, replacing them with ultra-durable, nonporous acrylic products which resist damage and mold growth alike. During your one-day bathroom remodel, you might invest in:
Tub or Shower Replacement
Of course, a heavily damaged or just plain dysfunctional bathing fixture requires a more significant update. During your one-day bathroom remodel, your contractor can replace your tub or shower completely. You'll have plenty of options when it comes to tailoring this replacement to suit your style. For example, you can choose from surrounds that:
Give your bathroom a sleek, modern feel with solid white, cream, or gray surfaces
Lend your room an air of luxury thanks to patterns that mimic marble or granite
Possess texturing reminiscent of subway tile, cut stone, or patterned ceramic
A tub replacement comes with a wide selection of customization options as well, making it simple to tailor the results of your one-day bath project to suit your personal décor style.
Tub-to-Shower Conversion
If your bathroom currently features a bathtub you never use, why not let the professionals perform a tub-to-shower conversion during your one-day bathroom remodel? At the end of your project, you'll get to enjoy the stylish and functional benefits that accompany a shower enclosure, fully outfitted with accessories like:
Soap dishes
Shower shelving and caddies
Grab bars
Seating and shaving stands
Glass doors
Most remodelers also let you to customize your showerhead, allowing you to choose a profile, finish, and spray pattern that will provide the ideal bathing experience.
Walk-In Tub Installation
If limited mobility keeps you from bathing safely, your contractor can install a walk-in tub during your one-day bathroom remodel. Most one-day bath companies partner with leading tub manufacturers in order to offer bathing fixtures that combine safety with comfort. In addition to standard features like low thresholds, wide doors, slip-resistant flooring, and inset grab-bars, you might enjoy:
Heated seating
Whirlpool jets
Air bubblers
After a one-day bath project, you can enjoy the rejuvenating effects of a warm soak without having to worry about reduced mobility making your experience unsafe.
A one-day bathroom remodel has the potential to transform the look of your space and upgrade your bathing experience. So, what are you waiting for? If you live in or around Grand Rapids, Michigan, HWC Home Works Corp. can make your one-day bath project happen. Contact us today to learn more or visit one of our conveniently located showrooms to see our products for yourself.