Premium Kitchen and Bath Remodeling Services for Kentwood, MI, Homeowners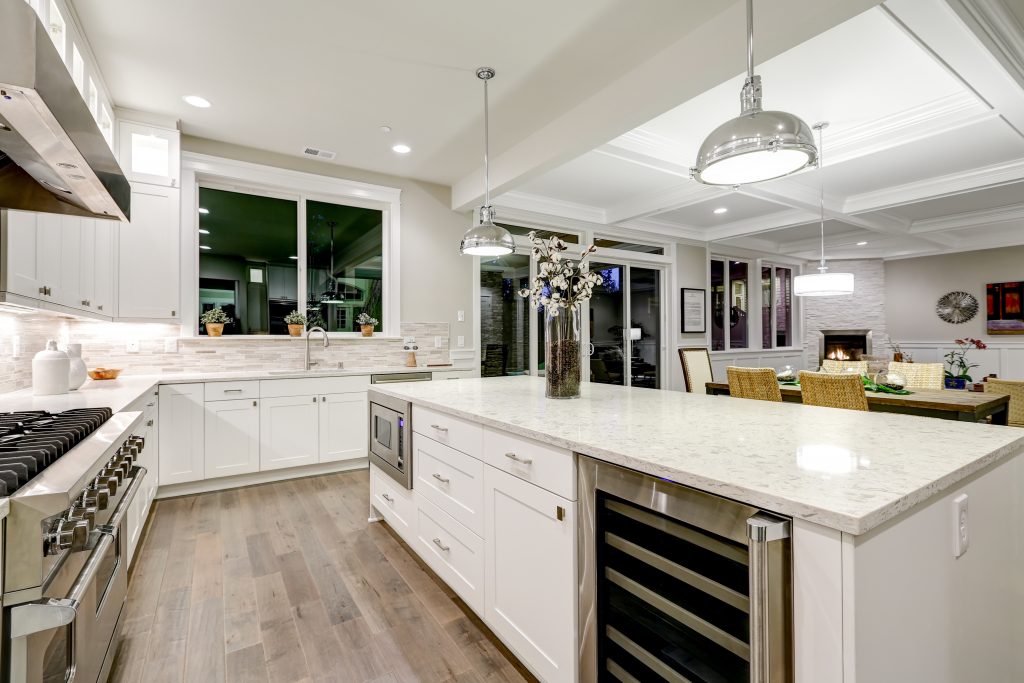 Your home functions as the center of your active lifestyle. It's the stage for birthday celebrations, holiday gatherings, and those special, unexpected moments that become your most treasured memories. A setting this important should both fulfill your functional needs and suit your aesthetic style. If your home's interiors leave something to be desired, you can turn to the pros at HWC Homeworks Corp., for kitchen and bath remodeling services. With our help, your Kentwood, Michigan, home can become the perfect place for you to live your best life.
Our Services
We pride ourselves on completing full-service kitchen and bath remodeling projects for homeowners like you. However, we also provide a variety of other services to update certain areas of your home.
The Kitchen
A full kitchen remodeling project can rearrange the footprint of your room for increased functionality and style. If your kitchen only requires a smaller update, however, we also perform cabinet refacing, countertop replacement, and custom backsplash installation.
The Bathroom
A full bathroom remodeling project can turn this high-traffic room into an opulent retreat. However, we can also update the look of your bathroom with a tub or shower replacement, tub-to-shower conversion, walk-in tub installation, one-day bath installation, or custom tilework installation.
The Basement
A basement remodeling project can turn this cold, unfinished space into additional room for living. If you'd like, we can also put our kitchen and bath remodeling skills to use here in order to provide you with a downstairs half-bath, wet bar, or kitchenette.
Are you ready for your interior spaces to suit your functional requirements and reflect your aesthetic preferences? Contact HWC Homeworks Corp. today by requesting a quote, giving us a call at (616) 259-0618, or visiting our showroom. We would love to complete your next kitchen or bath remodeling project and turn your Kentwood, MI, house into the home of your dreams.